Guest Post by Indigo
of IndigoJanson.com
I've stopped by to write a guest post for Kathy today, having heard the sad news that her arm will keep her out of action a good while longer.
It's a reminder of how vulnerable we can be as bloggers. I don't know about you but being able to type away without pain or inconvenience is one thing I take for granted. It's especially frustrating for a creative spirit, and I know Kathy will be itching to get back to her photography. We all hope you get well soon, Kathy, and we miss your posts and images.
While we are waiting, readers of Kathy McGraw.com might enjoy seeing some of our friend's talents as a photographer and designer. She sells her work via her store, SunsetArtWorks, on Zazzle. I'm sharing today a small selection of the gifts she has available there.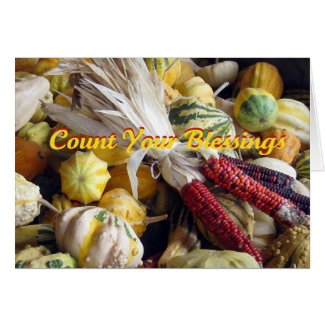 Count Your Blessings Cards
One thing we all appreciate about Kathy is her ability to turn negatives to positive and keep an upbeat attitude. Even when life is full of setbacks, she has always been one to count her blessings. With Thanksgiving fast-approaching for Canada and not far behind in the US, she has a perfect greetings card to encourage the rest of us to do the same. (For those of us not in North America, it also makes a perfect harvest theme for Autumn.) The design features colorful gourds, squashes and corn cobs.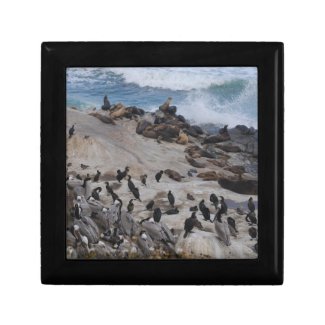 California Coast Natural Wildlife Trinket Box
I've been fortunate to take online photography classes alongside Kathy. As anyone who knows her can imagine, she is as supportive of others as she is enthusiastic about exploring her own photographic vision. Here's an image that she shared in one of those groups which we all loved. Kathy has since put it on this gift box, creating a lovely design for wildlife lovers.
She captured this magical scene along the California coast, where pelicans, brown seals and some birds I believe are cormorants had all come together. While the seals have claimed the water's edge, basking on the rocks as they are showered by sea spray, the birds have formed their own groups further back. As they say, birds of a feather flock together! It's an eye-catching composition that captures different aspects of coastal life in one scene.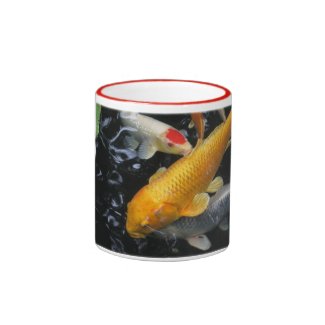 Nature Mug Koi Fish
I love Japanese themes so I couldn't leave out this next design. Ever ready with her camera, Kathy spotted these impressive Koi, one in gold and the other in white with a red patch on its head. Look closely and there's a third, silvery fish below the golden one. As they swim close to the surface, we glimpse them beneath the ripples of water.
The design is available on the full range of Zazzle coffee and travel mugs.

Fall Abstract Butterfly Samsung Galaxy S4 Cases
OK, Kathy, time to tell us your secrets — just how did you make this gorgeous abstract design? I don't know if she'll tell us, but I've always found this one eye-catching with its Fall inspired colors and butterfly shapes. Even better, it's now available on the new Galaxy S4 case.
What else will you find in-store over at SunsetArtWorks? Many of the themes Kathy holds dear, including art that honors her Native American heritage, a poem on being thankful, and scenes from nature. Why not head on over there and take a look?
I hope you enjoyed this tour of some of Kathy's creative offerings over on Zazzle. Maybe you'll find there just the right holiday gift for the coming season.
Now listen up, because it's back to Kathy for the last word with this cowboy magnet design: